Ready to burn, great value logs.
Grown, processed and polytunnel dried in Northumberland.

FREE delivery within 15 miles

Ready to burn – Less than 20% moisture

Creating new woodlands locally
Welcome to Northumberland Logs, your local supplier of affordable, dry, sustainable logs. We work with the environment, buying in local timber and using natural sunlight to dry our logs in solar kilns. We are also busy planting wholly new woodland on the estate, creating new habitats here in Northumberland.
Our dumpy bags are accredited as Ready to Burn at less than 20% moisture and we offer FREE delivery within 15 miles of our Timber Yard.
Unsure what to order? Our friendly team are happy to help. Call us to find out which logs would work best for you.
Delivery Service
We offer a personalised delivery service including FREE delivery within 15 miles of our base at Meldon Park. For more information and to find out if we cover your area please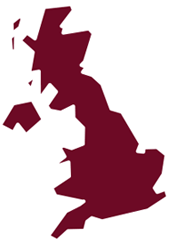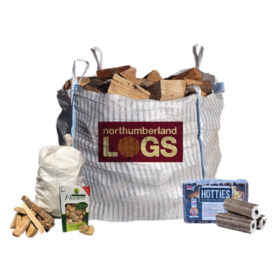 100% Bargain Bundle
1 large vented bag of hardwood logs
1 bag of hotties briquettes
1 bag of Meldon Mix kindling
1 box of 50 natural, odour free firelighters